Founded early in the 19th Century (1819), St. Peter's considers itself a 21st Century church. As the only Anglican church in Cobourg, and with large and architecturally significant buildings, it enjoys a major place in the life of Cobourg and beyond.  Our vision is Lifelong Learning, Lifelong Growing and Lifelong Serving in the Body of Christ.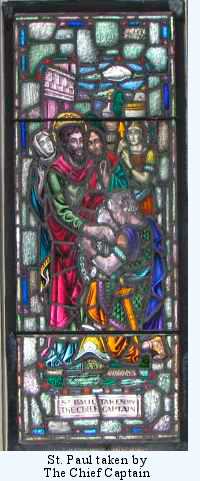 We are a Christian community dedicated knowing God's love in our lives through worship, learning, and caring for others.
We are blessed by each other. All are welcome here.
Whatever your age, background, church experience, marital status, orientation, or ability, you are welcome here.
Whether you are a lifelong Anglican, just visiting for the day, or checking out what church is about, you are welcome here.
We celebrate the Holy Eucharist on Sunday mornings at 8:30 a.m. and 10:30 a.m.,  on Tuesday mornings at 7:30 a.m., and on Thursday mornings at 10:00 am.
If you're interested in learning more about the Christian faith, the Anglican Church, our parish and its ministries, or if you would like to speak to a priest for any reason, please do get in touch.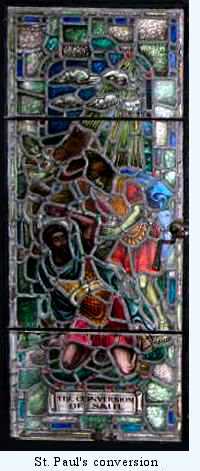 At A Glance
Founded in the early 19th Century (1819), St. Peter's considers itself a 21st Century church.  St. Peter's adheres to a vision of 'Lifelong Learning, Lifelong Growing, and Lifelong Serving in the Body of Christ'.
Ministries that St. Peter's provides include:
Health and Healing, Soup Kitchen, Crisis Response Fund, Faithworks, Mzuzu orphans, Christian Education (Pre-school, Sunday school, Conferences), Music Ministry, Women of Faith, Men's Club.
Wardens
St Peter's has four Church Wardens who are responsible for the staff, property, and finances of the parish. They also have oversight of the various church ministries which are grouped into 'Ministry Clusters' or groups.  To contact someone regarding a specific church ministry, contact the corresponding warden as indicated in the chart below.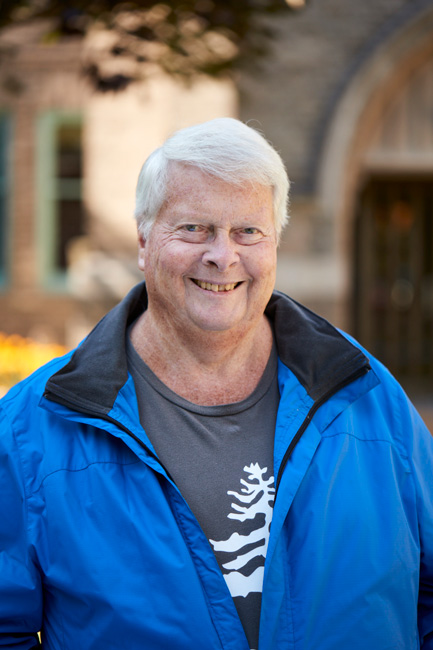 David Fullerton
Fellowship and Communication
Fellowship
Men's Christian Fellowship Club
Women of Faith
Mary & Martha, Naomi
Sunday Coffee
Tuesday Breakfast
Thursday Coffee
Friends At Ten
Social Media
Website – Design & Maintenance, Data Entry
Facebook / Twitter
Communications (Soft)
Advertising/ Media Relations
Announcement Sheet
Bulletins
Community Relations
Keymail, Notice Boards
Servant Keeper
Signage
Welcome Package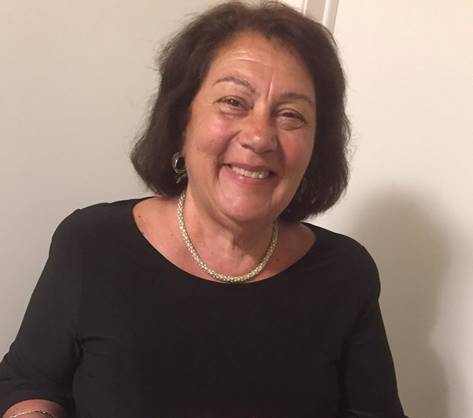 Patricia Perkin
Christian Formation/Christian Education
Christian Formation
Advent Conference
Area Day
Deanery Education Committee
Bible – 365 Challenge
Bible Study Groups (at home & church)
Meditation
Christian Education
Church School
Kids Club
Vacation Bible School
Library/Resource Centre
Pre-School Board
Scouting
Sing & Ring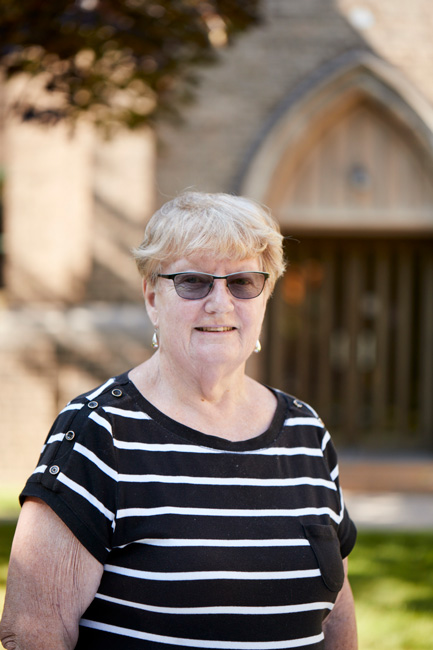 Heather Godfrey
Health & Healing/ Outreach/ Social Justice & Advocacy
Health & Healing
Circle of Hope Cancer Support
Dental Hygiene
Foot Clinic
Health & Healing Education Initiatives
Hospital Volunteers
Parish Nurse
Pastoral Care
Social Justice & Advocacy
Outreach
Casseroles, Christmas Hampers
Crisis Fund, Eye Glasses
Faith Works
Food Bank Drivers
Hearing Aids
Neighbourlink
Postage stamps
Prayer Shawls/ Knitting
Souper Time (September – May) Summer Sandwiches (June – August)
Thursday Night Light
Transport Manager
Women Helping Women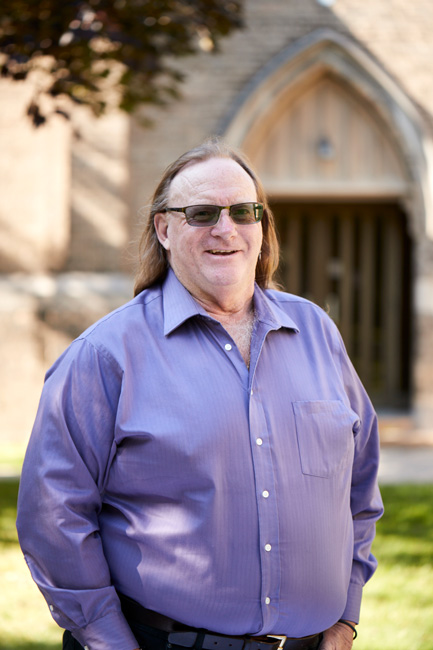 St Peter's Church – Property Team
Communications (Hardware)
Communications (Hardware)
Chapel Projector Screen
Church PA system
Computers
Portable PA system and Projection/ TV
Property Maintenance
264 College, Rectory, St Peter's Court
Cemetery Board, College and King Heritage
Custodial Supplies, Gardeners, Lawn Care, Trees, Snow Removal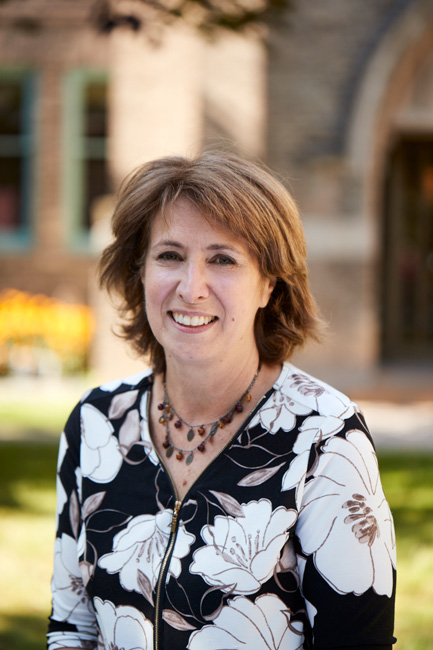 Eunice Cole
Parish Administrator
Eunice is a vital and effective part of our administrative needs, and all that it involves. For more than 10 years she has seen to all the bookkeeping and accounting tasks as well as, renting of rooms, receipting of donations, and a hundred other details.
She lives north of Cobourg with her husband, Sid, on a small hobby farm. They have 4 grown children and 2 wonderful grandchildren.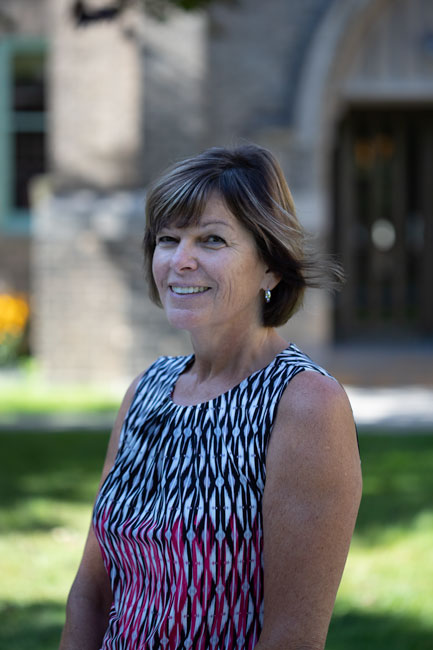 Linda Hayes
Preschool Supervisor
Linda is a graduate of St. Lawrence College and has been an Early Childhood Educator for more than 25 years. Linda began her career at a Nursery School in Kingston where she also designed preschool programmes. After the birth of her son, she ran a Day Care Centre from their home for several years.
Linda and her family moved to the Cobourg area in 1999 and Linda has been working in a Day Care Centre with preschool aged children.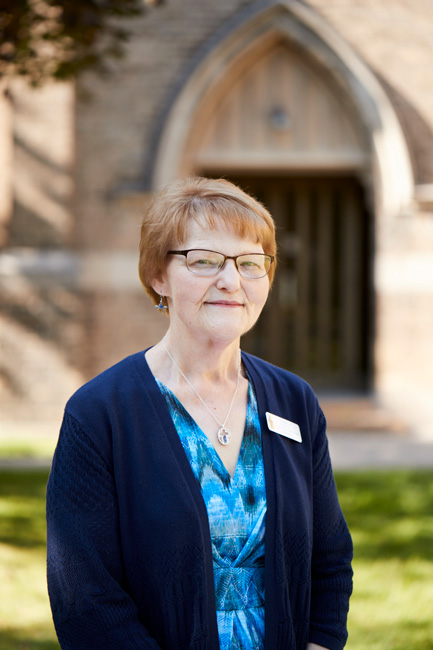 Karen Li R.N.
Parish Nurse
Karen has been an integral part of our health programmes and initiatives since 2011. As well as holding Friday Clinics, attending Sunday and Thursday worship services, she also visits hospitals, seniors' residences and homes. A crucial part of her work involves helping parishioners and others to source other health care professionals—a vital part of navigating through today's health care system.
For 36 years, Karen worked as a nurse in various departments of several hospitals in USA, Ontario and Newfoundland. In 2007, she and her husband the Rev. Michael Li moved to Cobourg. They have two married daughters and four wonderful grandchildren.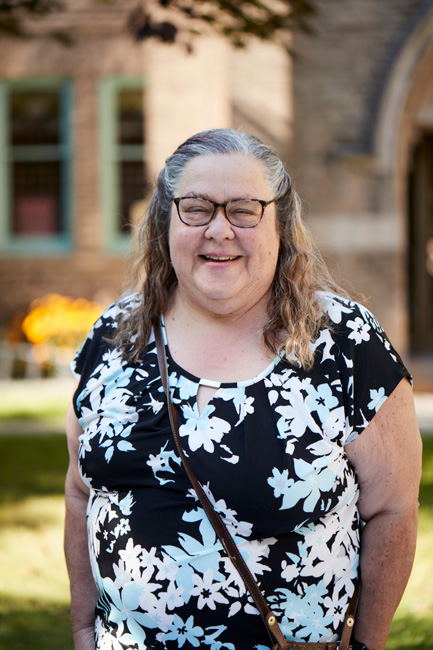 Jan Stapleton
Church School Director
Jan was born in Scarborough and following graduation from high school attended the University of Toronto Erindale Campus. As teaching was always her ultimate goal she then attended the Faculty of Education at the U of T. Her teaching career began in 'The North' where she lived and taught on two different reserves; Osnaburgh, affectionately called 'Oz' and Pikangikum or 'Pik'. After six years it was off to Akwesasne which is a reserve that sits within two countries, two provinces and a state. Then she moved closer to home settling in Cobourg. She has taught at both at The Burnham School and Terry Fox School over the last 20 years.
Jan's is an organist's daughter and the church has always been a big part of her life. Even in the bush when the language was different, the scripture was the same. She has sung in choirs, taught Sunday school, helped run dinner dances, prepared communion, done dishes, made multiple banners and generally tucked in where ever there was a need. When the need arose for a  Sunday School 'head'.she felt a very strong 'call' to this position.  Jan has been in the position of Director of the Sunday School since 2002 and continues to run the amazing educational programmes at St. Peter's, including VBS (Vacation Bible School).
Although her careers often run parallel to each other, children, education, passing on the love of Christ and bringing children of all ages into that love is always at the heart.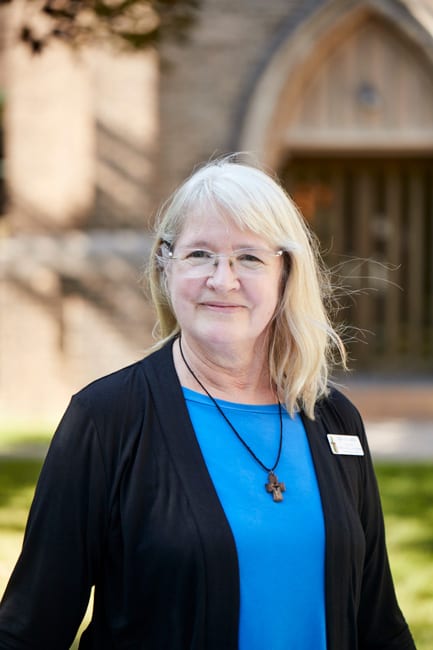 Rhonda Cross
Pastoral Care Associate
Rhonda has been a parishioner since 2001. Her training (from 2010 to 2014) as a Postulant, Novice, and Sister at the Sisterhood of St. John the Divine, our Anglican convent, helped prepare her for this Pastoral ministry. Rhonda is also a graduate of the University of the South's four-year Education for Ministry course and has been a Licensed Lay Anointer since 2008.
Rhonda's warmth and spiritual care gives great comfort to parishioners (and others?) in the Northumberland Hills Hospital. She is a member of the Senior Choir, Worship leader for Contemplative Prayer, and an occasional Worship Leader, Server, Officiant at Thursday Night Light and other weekly Church services.
Worship: Five services per week and periodic educational series are held in the main church, the new St Paul's Chapel, and in the Auditorium in Sheppard Hall. They range from traditional to contemporary. Our ordained clergy and lay assistants all offer leadership. They also help in holding services for shut–ins and in seniors' residences. St Peter's also hosts large community services such as Remembrance Sunday, and ecumenical events.
Health and Healing Ministries: With a full-scale Parish Nursing program at its hub, over 90 parish volunteers take turns in providing Pastoral Care in homes and seniors residences through caring teams focusing on those most in need, weekly Health Clinics, and Education for Healthy Living courses to over 200 clients. Health education events are also regularly hosted.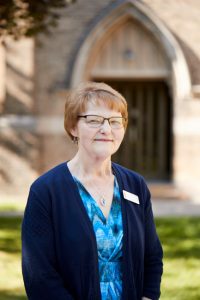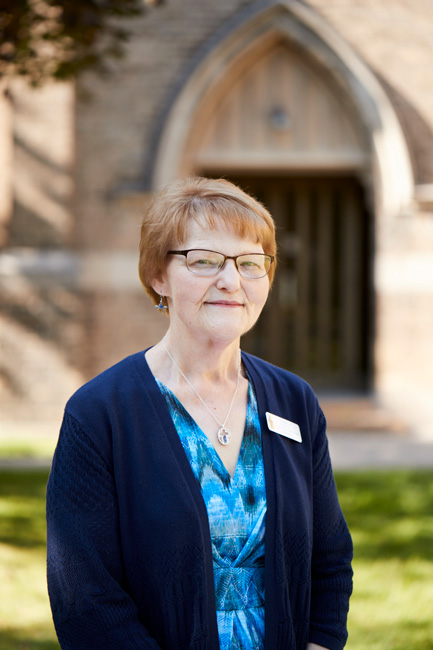 Outreach Ministries: Outreach is a major priority and involves some twenty programs at local, diocesan and international levels:
Local initiatives include:
The St. Peter's Crisis Response Fund helps many people in financial difficulty.
In the late 1960s,St. Peter's Court, consisting of 63 small bungalows, was built on church property for seniors with limited incomes or disabilities. It continues to be home to approximately 70 residents.
Diocesan initiatives include:
At Diocesan level St. Peter's is a keen supporter of Faithworks.
International initiatives include:
Mzuzu – St Peter's is twinned with St Mark's, Mzuzu, Malawi, where it provides a feeding, education, and health care program to 250 HIV/AIDS orphans.This program has become so well known in Cobourg and beyond that many non–parishioners make significant contributions.
Christian Education Ministries: Much of the recent multi-million dollar Millennium building addition and renovation was based on the need for up-to-date facilities for Christian Education for all ages. These new facilities host a weekday Pre–School, a thriving Sunday School, and various other church–sponsored and community–sponsored educational events. St. Peter's also hosts large events yearly such as Trent Durham Area Day and Conferences. A Resource Centre provides an up-to-date collection of literature, videos, DVDs, etc.
Music Ministries: St. Peter's has a tradition of good music and the present is no exception. We have a vocal choir involving different ages.   Chimers play the tower bells installed in the early 1900s.
Community Building: Within our parish family are several groups which provide communities of faith and fellowship. About every two months as many as 100 women of the parish meet for breakfast and hear life stories in "Women of Faith" Also, up to 50 men of the parish meet for dinner and fellowship and to hear interesting speakers. They also support outreach projects such as providing Christmas hampers. There are also smaller groups for various ages built around specific needs and interests such as quilting, computer instruction, parenting, etc.
Much emphasis is placed on keeping parish members informed about St. Peter's and the Parish Council gives it priority. There is a weekly newsletter called Keymail sent by email on Tuesdays.
In other areas St Peter's is blessed to have members who can provide professional advice and expertise from their working lives. These are prominent in such areas as Stewardship Development, Financial reporting, catering, volunteer recruitment and management, teaching and nursing, and library management.
St Peter's members' skills and activities reach beyond the parish. Many are leaders in secular charities, community leaders, and service club executives. Some serve on committees of the Diocese and the National Church and are often asked to provide guidance to other parishes.