On August 25th, we're hosting a fundraiser dinner event at the Cobourg Yacht Club from 6pm-9pm. General admission tickets are $60 and seating is limited to 140 guests.
We hope this event will help us achieve our goals to complete the restoration work that is critically needed for our roof, ceiling and bell tower. If you or anyone you know might be interested in attending this special dinner, please spread the word!
Tickets can be purchased through Canada Helps
COBOURG'S BEGINNING
This historic building, known as St. Peter's, is a legacy of previous generations is the architectural gem that comprises the physical church of St. Peter's overlooking Victoria Park on the east of Cobourg's downtown area.
It all started with some of the original settlers to Canada from England. Members of The Church of England were active in what later became Cobourg almost since settlement began in the late 1700s. It was following the American Revolution when immigrants began to settle here. Fewer than a hundred people lived in the village for the first few decades and it wasn't until 1818 when the village started to grow.
Rev. William Macauley was the person who suggested the name 'Cobourg' according to his obituary in 1874. He was the son of United Empire Loyalists. The name Cobourg was chosen to honour the marriage of Princess Charlotte (daughter of George IV) to Prince Leopold of Saxe Coburg in 1819. Historians believe the extra "o" in Cobourg came through a spelling mistake by a clerk.
Macauley was determined to see a proper church building in Cobourg and started planning for its construction. St. Peter's Church began in a white clapboard wooden church built in 1820. The first services of the new parish were held the same year in a less than magnificent building that served both as a courthouse and gaol, on land donated by the Burnham family and now the site of the Golden Plough.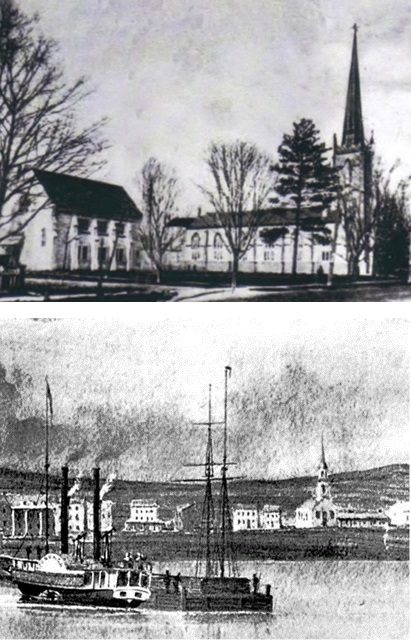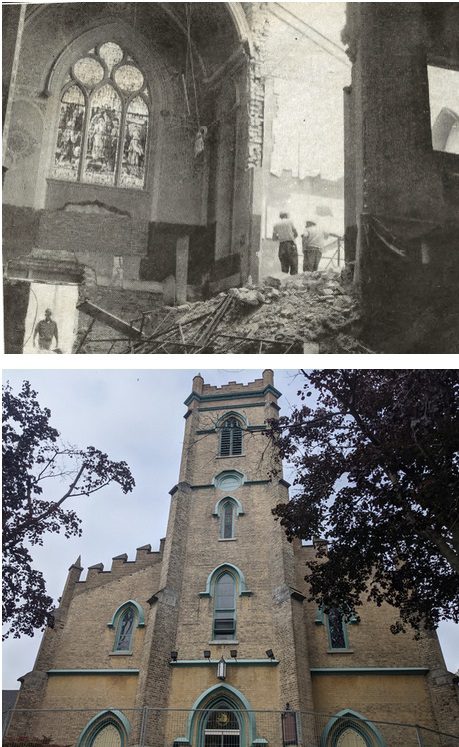 PRESERVING HERITAGE
During the 1830s, prompted by completion of the harbour and the arrival of many immigrants from the British Isles, Cobourg's population increased substantially, as did St. Peter's congregation. In 1844, the church was enlarged, and a tower and spire added. But this was only a temporary measure for it soon became clear that a much larger building was needed to accommodate the rapid growth.
Kivas Tully, a well-known architect who also designed Cobourg's Victoria Hall, was engaged as the architect for a Gothic-style brick rectangular building, in a light-coloured brick. Work began in 1851 and, to minimize inconvenience to the congregation, the new church was actually built around the existing one and then the old building was removed.
The year 1904 marked the 50th anniversary of the present building and, to celebrate the occasion, a chime of ten bells had been ordered from a company in West Troy, New York. Unfortunately, they were not ready for the October celebrations. These bells, finally dedicated on May 7, 1905, have marked the rhythm of life in Cobourg for over a century.
RESTORATION WORK
Unfortunately, the 170-year-old structure, which has served us well, needs critical repairs. The roof, ceiling and bell tower are unsafe and repairs will need to bring them up to current Ontario Building Code requirements. The parish abandoned use of the church when it was deemed unsafe in 2018 due to the potential of falling plaster and water leaking from the roof. The Dalton Company, a project and construction management company, has provided a full evaluation of the buildings. Investigation into the needs has included a heritage architect, engineering company and historic plaster company.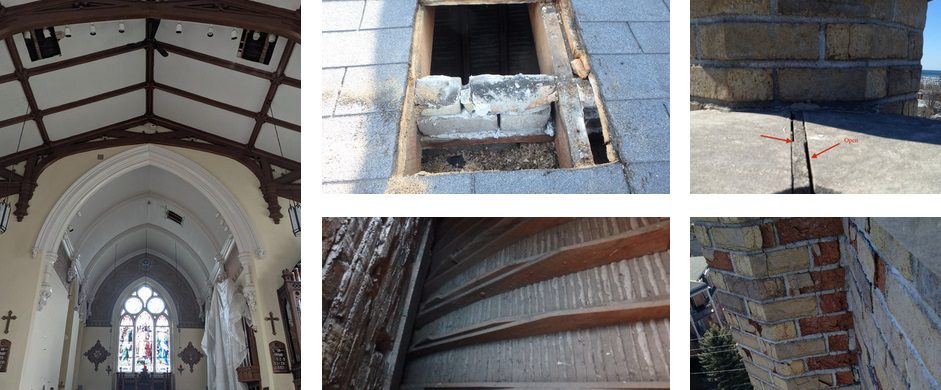 CRITICAL REPAIRS
For more than two centuries, St. Peter's has been a pillar of Cobourg's heritage and community life. Now, without critical repairs, that heritage is at risk of being lost.
Restoration of the bell tower, roof and ceiling is urgently needed to maintain Cobourg's streetscape and restore viability and use of the historic building.

The Bell Tower restoration will repair the spalled brick masonry, the cracked mortar joints and stained-glass window where lead is missing.
Cost: $400,000

The roof repair will include new insulation and replace the tiles with metal covers that look like slate tiles. The Church ceiling is made of lathe and plaster. The repair plan will consolidate the historic plaster and preserve the wooden arches.
Cost: $2,300,000
A VITAL HUB FOR CHILDREN, SENIORS AND VULNERABLE POPULATIONS
This space is used to serve more than 130 people through weekly meal and outreach programs, which continue to grow in response to increasing pressures placed on the community by the pandemic.
Additionally, St. Peter's Court Apartments (rent is geared to income) and 264 College Street are both initiatives intended to meet the need for affordable housing in Cobourg and provide the key to a better life for the residents who call them home.
It's also home to Cobourg's only warming centre, run in partnership with Transition House Shelter, to offer space for those without a roof in winter months.
And it houses a specialty pre-school with focus on music and arts.
Help preserve this vitally important community space for current and future generations.
YOUR SUPPORT IS NEEDED
It is estimated that more than 20% of Canada's built heritage was lost between 1970 and 2000 (Heritage Research Associates Inc., CIHB Revisited, 1999).
With our revitalized space, we look to engage the growing and evolving Cobourg community. We are repairing more than just a roof, ceiling, and bell tower. We are also preserving our common heritage for future generations.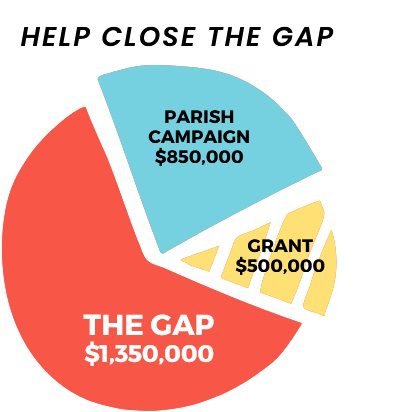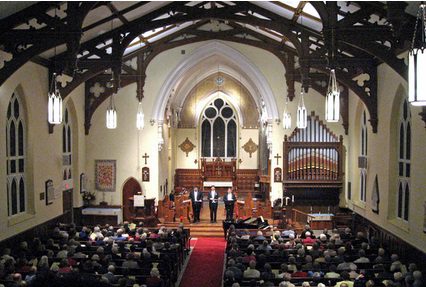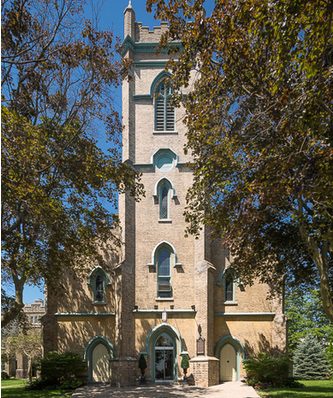 We respectfully acknowledge that we are located in the traditional and treaty territory of the Michi Saagiig (Mississauga) and Chippewa Nations, collectively known as the Williams Treaties First Nations, which include: Curve Lake, Hiawatha, Alderville, Scugog Island, Rama, Beausoleil, and Georgina Island First Nations. We respectfully acknowledge that the Williams Treaties First Nations have been stewards and caretakers of these lands and waters, and that today remain vigilant over their health and integrity for generations to come.
HELP PROMOTE!
If you'd like to help promote our new public campaign, Preserving the Past for a Brighter Future! Share this campaign with friends, neighbours and networks directly from our Canada Helps campaign page, or find copy-and-paste social media posts, emails and graphics in the Promotional Toolkit!
Thank you for your support to preserve this important pillar of our shared heritage for current and future generations!