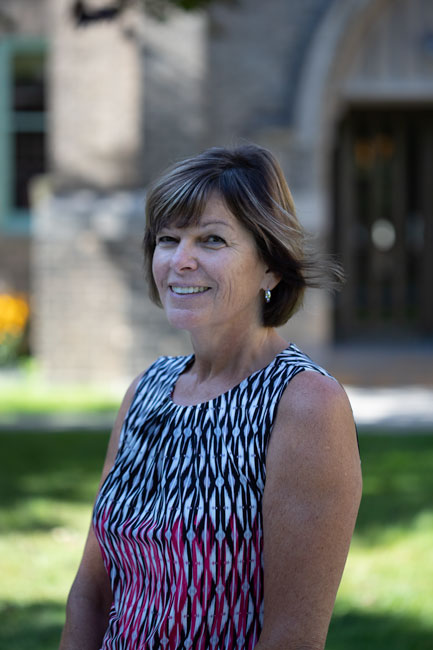 Pre-School Supervisor  – Linda Hayes
Linda is a graduate of St Lawrence College in Kingston, Ontario. Linda has worked as a preschool teacher and preschool program designer for more than 25 years.  We have many children returning from last year and several inquiries for fall. The Preschool Board is looking forward to another successful year.
Preschool Morning and  Afternoon Sessions
The PreSchool Learning Center at St. Peter's Church offers morning and afternoon sessions  Monday – Friday:  9:00 to 11:30 and 12:30 to 3:00. The Preschool operates  from September through June.  Registration is accepted throughout the year.
Registration forms and further information on fees are available from the preschool at 905-373-1296. Children may attend morning and/or afternoon sessions, 1, 2, 3, 4, or 5 days each week, with varying rates. There are "Stay and Play" days when parents may spend the morning in the preschool with their child.
Our Program
We offer a curriculum that is highly developed with a focus on preschool learning. Based on weekly themes such as pets and creation, a focus on music and the arts, literacy and numeric skills, physical activity and character development, the Center is especially noted for its attention to the moral and character development of children, emphasizing love, empathy, honesty, fairness, respect, responsibility and faith.
The Center is managed by a Committee of volunteers and staff from St. Peter's Church.  We are licensed by the Ministry of Education and follow the requirements laid out in the Day Nurseries Act.
What Are Some Of The Special Features Of St. Peter's Preschool Learning Centre?
St. Peter's program will expose your child to:
music and the arts
literacy and numeric skills
physical activity
character development
Music and the arts
Music and the arts are the venues that will allow the children to better explore their world and develop their skills and senses. The art program will explore colours and shapes through painting, clay work, sculpting, collage, sewing and many other media. The music program will explore dance, song, and instruments. Both programs allow the child to experience new activities and develop skills while playing and having fun.
Literacy and numeric skills
The children will be exposed to numbers, letters, shapes, sizes, counting and reading in a play-filled and challenging way. In this stage of development children explore the world through their visual and tactile senses, and through these senses they can acquire their letters and numbers without difficulty.
Physical activity
Children who are physically active at an early age are likely to continue participating in a wide variety of physical activities for life. Our physical activity program helps children become fit and healthy, develop competence in movement, improve coordination, improve self-confidence, cope better with stress, and improve intellectual skills and express ideas and feelings.
From a developmental perspective, gross motor (large muscle) skills precede fine motor (small muscle) skill development and should be emphasized first. Through the use of large muscles, the child develops coordination, balance, flexibility, agility, strength, and endurance.
Character development
There are few programs that focus on the moral or character development of small children. Children at this young age model what they see and say what they hear. Our curriculum will emphasize:
Love, Empathy, Honesty, Fairness, Respect, Responsibility, Faith
St. Peter's Pre-school Learning Centre strives to focus on these core Christian values in all that we do. Children will not only learn to identify with the words and behaviours listed above; they will see these behaviours in the actions of our staff and in our environment.
FEES
The cost is based on the number of 1/2 days the child attends. Monthly fees are as follows:
1 Day per week – $60.00 2 Days per week – $120.00
3 Days per week – $180.00 4 Days per week – $240.00
A fee subsidy is available. Please call Linda Hayes (905) 373-1296 for more information or to register.