Heritage Cemetery of St. Peter
Established in 1856 and open to all faiths.
Burial Plots for Interment.
Niche Wall & St. Peter's Memorial Garden for scatterings.
The cemetery is located in Cobourg at the corner of Ontario and Huycke St.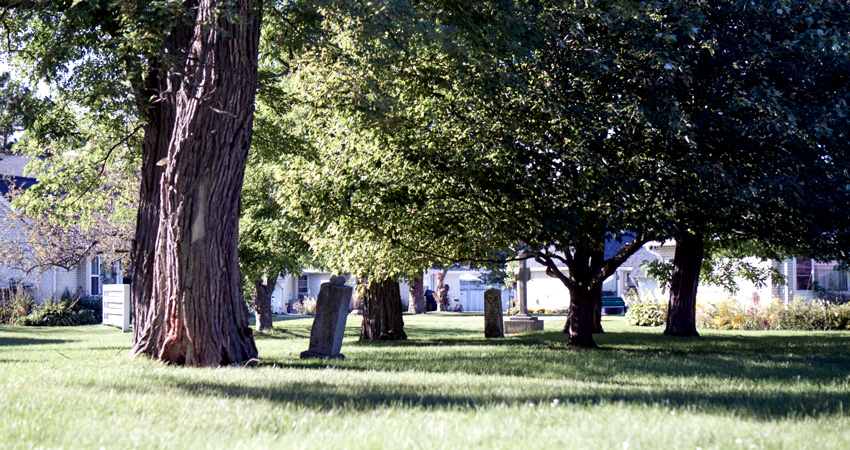 For Information contact:
You can also ask the funeral home staff (who are they? Link?) about the Heritage Cemetery of St. Peter.
An active Cemetery Board manages the affairs of the 13-acre Heritage Cemetery of St. Peter.
Please Note
Although we do encourage inquiries of a general nature about our cemetery, we do not conduct extensive genealogical searches.
Local genealogical resources include the local history room at the Cobourg Public Library, the database, www.cemsearch.ca and the archives at the Anglican Diocese of Toronto.