UPDATE MAY 14
Thank you to all who were able to join us last weekend for the re-opening of our beloved Sanctuary.  We were blessed to have over 350 in attendance for this occasion.  Many thanks to the volunteers and workers who helped make everything come together so well.  
UPDATE MAY 07
The service this morning started at 1030am and the celebrations lasted until after 2pm in the Great Hall, when we finally all went home. More pictures to come later in the week, but we couldn't resist showing the beauty of what the main sanctuary looks like for everyone to see.
Thank you to everyone who came out to celebrate the re-opening and re-dedication of the church. Having over 300 people in attendance was wonderful. Special thanks to The Right Reverend Ryscilla Shaw, to everyone in the choir, and the musicians who made the service amazing.
Thank you to everyone who has loved and supported us to get to this moment which has given so many a wonderful gift that words cannot express in gratitude. The work however continues as we strive to be a church for all season through lifelong learning, growing and serving.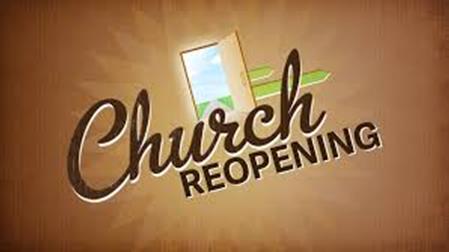 On May 07, 2023 at 10:30 AM, St. Peter's, Cobourg will conduct a service inside its main church sanctuary for the first time in over five years.
After numerous defects brought on by age were discovered in 2018 in the sanctuary ceiling and outside on the sanctuary roof, a trip along a lengthy road to reconstruction and rehabilitation began which will reach its end on May 07.
Please join us as we welcome our Area Bishop, the Rt. Reverend Riscylla Shaw, to our first service in the restored sanctuary at 10:30 AM on May 07.
Please note that on that day, there will be no service at 08:30 AM – the special service at 10:30 will be the only service conducted at St. Peter's. The regular schedule of Sunday services will resume the following week on May 14.